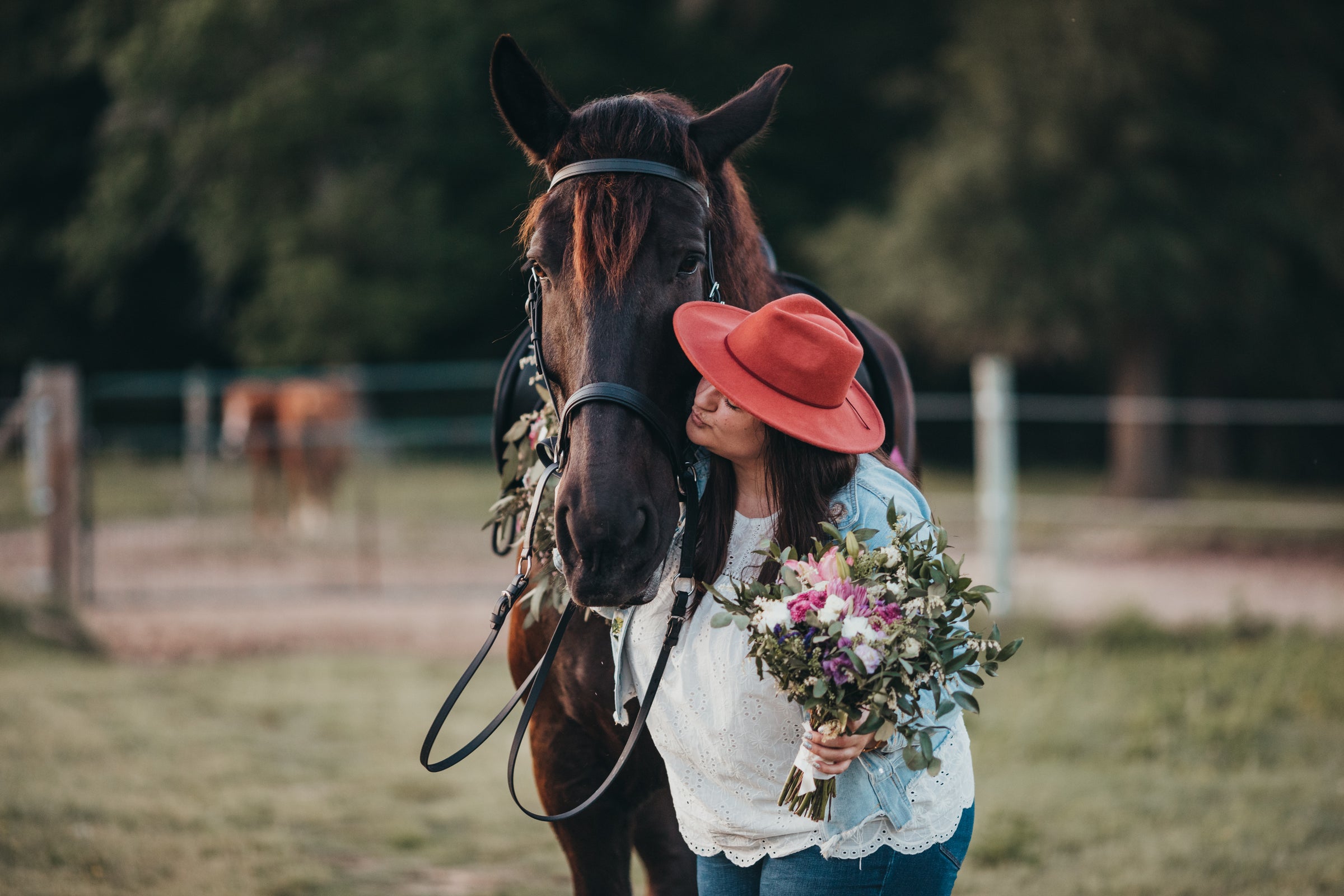 One of our core values at Aimée Nicole Bridal is to ensure that every woman feels beautiful and loved no matter their shape or size.
OUR Story
I created Aimée Nicole Bridal with you in mind. My vision for this brand is to create beautiful size inclusive bridal gowns that promote body positivity.
Too many times the fashion industry makes women feel like they need to fit a certain mold, be a certain size or look a certain way.
Being what the fashion industry would call "plus size," I have felt this way for years. I stopped shopping in stores and would only purchase clothes online because I hated going into fitting rooms to try on their largest size only to leave the store in tears.
About two years ago, I went into a big box store to buy a pair of jeans only to feel like I was too big to shop there. I vowed from that day forward I would start making my own clothes and I would not let size labeling define me.
What started out as making little things for myself, family and friends turned into hemming a friend's wedding dress. I had another friend tell me "Why don't you design wedding dresses? You are good at this!"
I asked God for clarity and he started showing me design after design. I took up my pencil and I started sketching. One year later and I am so excited to share with you the birth of a new bridal design house, Aimée Nicole Bridal.
______
Aimée Nicole Bridal is so much more than just shopping for a wedding dress. We believe that women of all shapes and sizes deserve to be beautiful, live with authenticity, have respect, and most of all feel LOVED.
We are here to fight against size discrimination and provide access to beautiful wedding dresses for all sizes.
Our size chart is very unique, just like you. We have no numbers or size labeling at all. All of our sizes are based on positive words that describe the beautiful attributes of a woman.
My prayer is that you find peace, joy, love, and comfort as you find the perfect dress for your wedding day.
I look forward to seeing all of your beautiful photos and don't forget to tag us on socials so we can show you some love too.
Xoxo
Aimée
"I can do all things through Christ who strengthens me."
Philippians 4:13